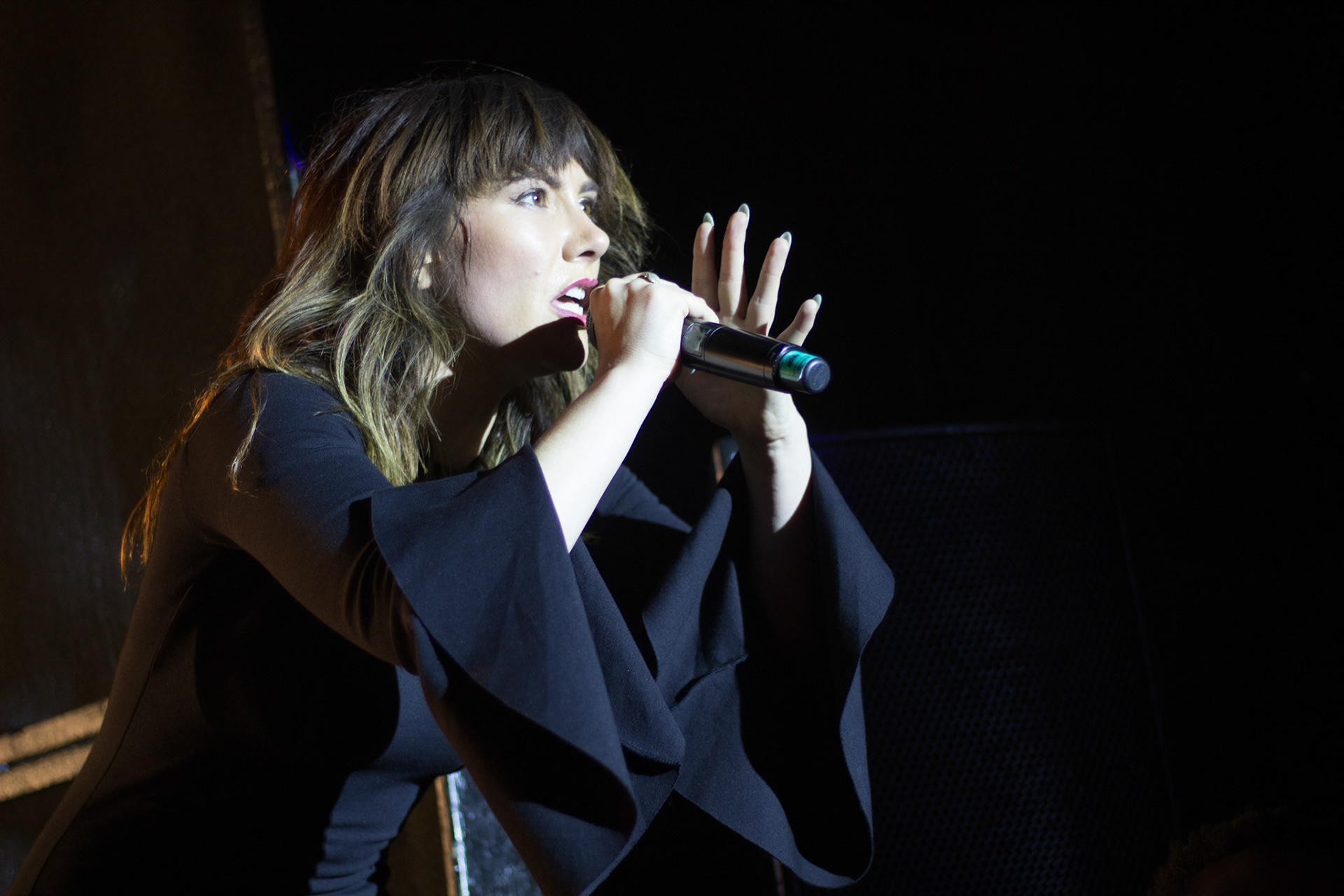 Killing Heidi disbanded in 2006. It's been a long time between shows. The band warmed up the crowd for a solid few minutes, before Ella Hooper bounced on stage with such enthusiasm there was no arguing that these guys were going to put everything they had into this show. And wow, did they ever!
Killing Heidi took the crowd on a journey. Beginning with their classic rock, taking it down to indie level, then folk, acoustic, country, before heading back into their hits that we all wanted to sing along to. To Ella's own admission, they are a little bit of everything – "we don't even know what we are and we like it".  Ella and Jesse Hooper shared stories throughout the evening, often saying they felt like they were amongst friends and wanted to share things they didn't already know about the band. One personal story they shared was 'Black Sheep', "a cheery little song about childhood drama", that was written about their parents parting ways. They also shared, to their disbelief (and that of the crowd I'm sure), that their hits are being played on Classic Radio already, how quick 20 years can fly by!
Jesse's admiration of his sister was just endearing, the proud look in his eyes when she was performing was unmistakable. Even telling the crowd that it was "quite a treat for me to hear her sing this and thank you for spending this quiet moment with us". So special.
The entire performance was fun and energetic, and rounded off just perfectly with 'Mascara' and 'Weir' which had everyone dancing, jumping and singing. The genuine excitement of the band and the way they engaged with the crowd, gave us the feeling we were all friends and were simply there having a great night out with mates.
My partner in crime for the evening was my Mum, Sue. At the age of 70, this was her first rock concert since The Beatles in 1964 at the tender age of 18. She had the most incredible evening, stepping outside her comfort zone and got right amongst it, even heading into the middle of the crowd to bop out to 'Weir' to close out the night. This was an evening for all ages and lovers of Aussie rock, and every single person left the venue with a smile.
Thank you Killing Heidi for hitting the road again. I do hope you have some more indie-disco-alt-country-folk-rock to share with us in the future.